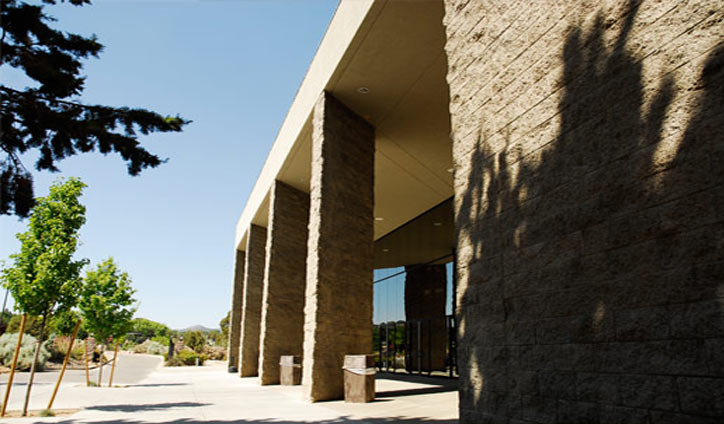 The Venue
Since its opening on April 26, 1992, the Yavapai College Performing Arts Center has been an integral part of the cultural and entertainment life of county and state residents. map | seating chart
The hall was carefully designed and constructed to provide an intimate experience for up to 1,120 people.  There are 18 rows of seats on the stage level and seven rows of seats in the balcony.  The the hall lives up to its reputation as not having a bad seat in the house.
The magnificent stage has met the needs of a demanding array of performances from international ballet companies, full symphonic orchestras, to individual artists.
Among those who have graced the Yavapai College Performing Arts Center stage are The Phoenix Symphony Orchestra, Izthak Perlman, Sir James Galway, Andre Watts, Paul Anka, Anne Murray, Gordon Lightfoot, Bill Cosby, Bob Newhart, Mel Tillis, Johnny Rivers, Mel Torme, The Moscow State Symphony Orchestra, the Vienna Choir Boys, Mark Russell, The Kingston Trio, The Smothers Brothers, Paula Poundstone and Wayne Newton.