2016-2017 Concert Season
Pre-concert lectures are presented at 2:00 p.m. Concerts begin at 3:00 p.m.
UPCOMING 2016 – 2017 SEASON CONCERTS: Click on the Conductor, Featured Soloist, or Video for more information
September 25 , 2016 3:00 PM
Matthais Bamert conductor

Brahms: Tragic Overture 


Stravinsky: Symphony of Psalms   

 Brahms: Symphony No. 4
Maestro Matthais Bamert and the Phoenix Symphony open our 2016-2017 season with a bold and powerful concert. Johannes Brahms' final and monumental Symphony No. 4 engages the audience with its powerful grandeur. The Phoenix Symphony Chorus performs in Igor Stravinsky's Symphony of Psalms, a work based on Psalms 38, 49, and 150, and dedicated in part "to the glory of God". The program opens with another dramatic work by Brahms, the Tragic overture which was the "weeping" counterpoint to his festive Academic Festival Overture, known for its dramatic trajectory and shattering close.
October 23, 2016 3:00 PM
Tito Muñoz, conductor

Schoenberg: Canto  


Barber: Violin Concerto  


Shostakovich: Symphony No. 7  


Maestro Tito Munoz returns for a powerful performance of Shostakovitch's Symphony No.7, a patriotic hymn to his hometown of Leningrad and a rallying cry to the foes of fascist Russia. This large orchestral work masterfully fuses Shostakovich's emotional themes and motifs into "music written with the heart's blood". Prescott favorite, Concertmaster Steven Moeckel joins this program with a breathless performance of Samuel Barber's Violin Concerto. To Open, maestro Munoz once again features the music of young American composer Adam Schoenberg for the third straight season, this time presenting Schoenberg's idyllic and lyrical Canto inspired by the birth of his son.
November 20, 2016 3:00 PM
Tito Muñoz, conductor

Corigliano: Symphony No. 1


Dvorak: Cello Concerto
Mark Kosower, Pricipal Cello of the world renowned Cleveland Orchestra, makes his Phoenix Symphony debut and joins Tito Munoz for Antonin Dvoark's grand and noble Cello Concerto. The program begins with John Corigliano's two time Grammy Award winning Symphony No.1, which features a quilt like weaving of themes memorializing the feelings of loss, anger, and frustration.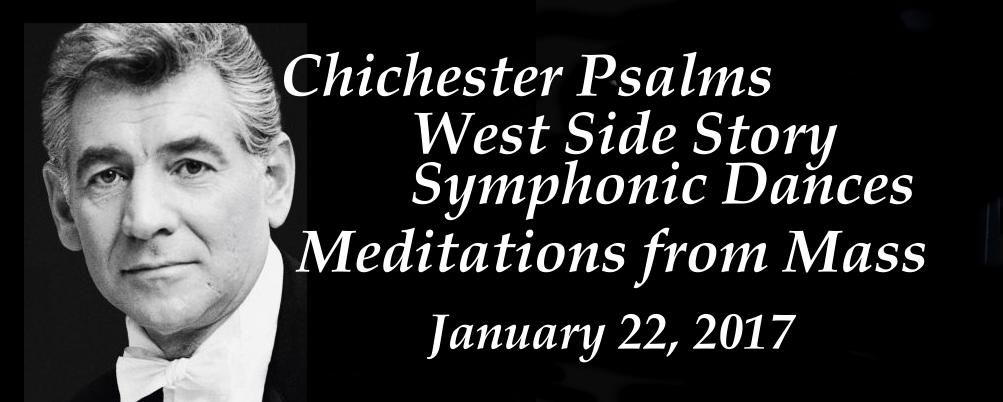 January 22, 2017 3:00 PM
Tito Muñoz, conductor
Melita Hunsinger, cello
The Phoenix Symphony Chorus

Bernstein: Divertimento for Orchestra


Bernstein: 3 Meditations from Mass


Bernstein: Symphonic Dances from West Side Story

Bernstein: Chichester Psalms
Music Director Tito Munoz leads a distinctly American program dedicated to the late composer, conductor, educator, and humanitarian Leonard Bernstein. The concert is highlighted by Bernstein's popular Symphonic Dances from West Side Story, yet the afternoon also explores the range and depth of the composer's work. Opening with Divertimento, a lighthearted reflection of the composer's storied relationship with The Boston Pops, the program also includes selections from the Bernstein archive including the choral work, Chichester Psalms, and three meditations from Mass, featuring The Phoenix Symphony's own principal cellist, Melita Hunsinger.
March 12, 2017 3:00 PM
Tito Muñoz, conductor
Caroline Goulding, violin

Ligeti: Violin Concerto


Beethoven: Symphony No. 3 "Eroica"
Tito Munoz brings another monumental work of Beethoven to our 2016-2017 Season with Beethoven's "Eroica" Symphony, a rigorous and emotional composition marking the transition to the Romantic period in classical music. Symphony No. 3 heralds the well known marcia funebre, or funeral march. Grammy nominated violinist Caroline Goulding also joins the program for Gyorgy Ligeti's Violin Concerto., a synthesis of contemporary explorations and traditional melodic and formal conventions that the BC calls a "cornucopia of effects and techniques, a wild collage of atmospheres and colors".
April 23, 2017 3:00 PM
Tito Muñoz, conductor
Rachel Barton Pine, violin

Cerrone: Invisible Overture


Meneein: Violin Concerto


Schubert: Symphony No. 9
In a very unique afternoon, our 2016-2017 Season continues as Tito Munoz leads the Phoenix Symphony in Franz Shubert's final Symphony No. 9. Shubert's "Great" Symphony is hailed for its majesty, difficult orchestration and grand scale. Continuing to introduce Prescott audiences to young composers, Tito Munoz presents works by Earl Maneein and Christopher Cerrone. The program features the world premiere of Earl Maneein's Violin Concerto as performed by J.S. Bach International Violin Competition Gold Medalist, Rachel Barton Pine on her 1742 Guarneri violin. Maestro Munoz opens the program with Cerrone's Invisible Overture, a lush and ominous musical painting reflecting the decaying empire of Kublai Khan.
May 28, 2017 3:00 PM
Tito Muñoz, conductor
Richard Cox, tenor
Margaret Mezzacappa, mezzo soprano

Hayden: Symphony No. 45 "Farewell"


Mahler: Das Lied von der Erde
Tito Munoz closes his 3rd season as Virginia G. Piper Music Director of the Phoenix Symphony with a program of Haydn and Mahler masterworks. The program opens with Franz Josef Haydn's "Farewell" Symphony, offering a fitting finale to the season with its experimental forms and rare use of the F-sharp minor key. Gustav Mahler's intimate and personal Das Lied von der Erde (The Song of the Earth), as performed by Vocalists Chad Shelton and Margaret Mezzacappa, features six songs addressing Mahler's themes of living, parting, and salvation.