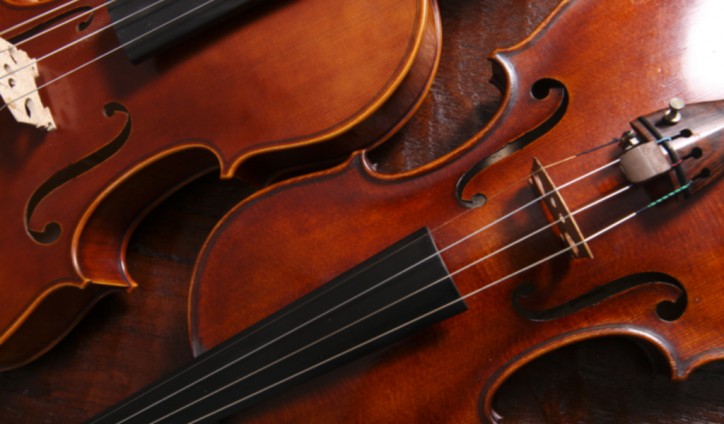 2017-2018 Concert Season
Pre-concert lectures are presented at 2:00 p.m. Concerts begin at 3:00 p.m.
UPCOMING 2017 – 2018 SEASON CONCERTS: Click on the Conductor, Featured Soloist, or Video for more information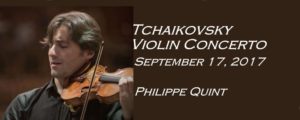 September 17, 2017 3:00 PM
Tito Muñoz, conductor       Alexander Laing, clarinet      Philippe Quint, violin

Tchaikovsky: Violin Concerto 


Bernstein: Prelude, Fugue and Riffs  

 Stravinsky: The Rite of Spring
From the smoke-filled nightclubs of 1950s New York to the peasant villages of pre-modern Russia, conductor Tito Muñoz kicks off the Yavapai Symphony Association's 51st season with a bold and colorful program of musical masterpieces. Just over a century has passed since its scandalous premiere, yet Stravinsky's folkloric ballet The Rite of Spring continues to surprise, excite and enthrall. In Prelude, Fugue and Riffs – a stroke of genius that pivots between poly-rhythmic structures à la Stravinsky and the wailing strains of big band jazz – Muñoz and Principal Clarinetist Alexander Laing usher in the music of Leonard Bernstein. Virtuoso violinist Philippe Quint will perform Tchaikovsky's sizzling Violin Concerto.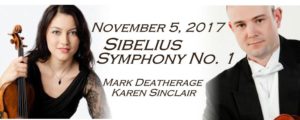 NOVEMBER 5, 2017  3:00 PM
Tito Muñoz, conductor     Karen Sinclair, violin     Mark Deatherage, viola

Sibelius: Symphony No. 1


Mozart: Sinfonia Concertante in E-flat Major
Tito Muñoz leads The Phoenix Symphony in the First Symphony of Sibelius – a symphonic masterwork of bracing sweep credited with launching the composer's international career. In a special treat, the orchestra's husband and wife duo Karen Sinclair and Mark Deatherage feature in Mozart's richly melodic Sinfonia Concertante.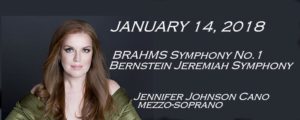 January 14, 2018   3:00 PM
Tito Muñoz, conductor     Jennifer Johnson Cano, mezzo soprano

Brahms: Symphony No. 1


Bernstein: Symphony No. 1, "Jeremiah"


Mahler: Adagio from Symphony No. 10
Leonard Bernstein once exclaimed, "The work I have been writing all my life is about the struggle that is born of the crisis of our century: a crisis of faith." With the "Jeremiah" Symphony, Bernstein began a musical exploration of his religious faith that would inspire many of his serious compositions. Johannes Brahms experienced his own crisis while composing his monumental First Symphony – that of escaping the shadow of Beethoven. Experience how these struggles gave way to two modern classics with Tito Muñoz and The Phoenix Symphony.
February 25, 2018
Tito Muñoz, conductor     Lisa Ferschtman, violin

Brahms: Violin Concerto


Schumann: Symphony No. 4


Webern: Passacaglia
Each of Brahms' concertos can be counted among music's towering masterpieces, and the formidable violin concerto may be the composer's very finest. Internationally acclaimed violinist Friederike Starkloff ("superb – capricious, feisty and seductive" – Classical Source) debuts with The Phoenix Symphony to perform this exemplary work alongside Robert Schumann's joyous Fourth Symphony and the romantic Passacaglia from Anton Webern.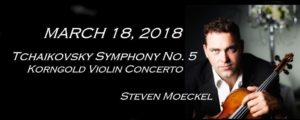 March 18, 2018
Tito Muñoz, conductor     Steven Moeckel, violin

Thaikovsky: Symphony No. 5


Korngold: Violin Concerto
Kenneth Fuchs: New Work (world premiere)
Tchaikovsky poured his soul into each of his symphonies, expressing passion and pathos as no other composer has. Tito Muñoz leads Tchaikovsky's searing Fifth Symphony. Plus, Concertmaster Steven Moeckel solos in Korngold's breathtakingly lyrical Violin Concerto. The program opens with a world premiere from American composer Kenneth Fuchs.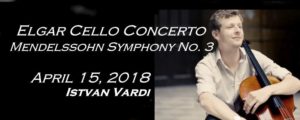 April 15, 2018
Tito Muñoz, conductor       István Várdai, cello

Elgar: Cello Concerto


Mendelssohn: Symphony No. 3, "Scottish"


Nina Young: Agnosco Veteris
Hungarian cellist István Várdai debuts with The Phoenix Symphony in Elgar's rhapsodic Cello Concerto – the composer's swansong, full of melancholy and farewell. Plus, Mendelssohn's stirring "Scottish" Symphony – a symphonic souvenir of his visit to the highlands. Tito Muñoz opens the program with Nina Young's Agnosco Veteris, full of striking contrasts of mood and sonority.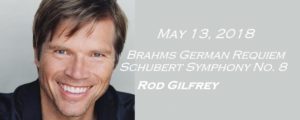 May 13, 2018
Tito Muñoz, conductor       Maria Valdes, soprano       Rod Gilfry, baritone       The Phoenix Symphony Chorus

Brahms: Ein deutsches Requiem (A German Requiem)


Schubert: Symphony No.8, "Unfinished"
Johannes Brahms established his reputation not with an orchestral work but with a sacred choral work: his profoundly moving German Requiem, which he labored over for a dozen years. He found a musical language full of drama and touching intimacy. Tito Muñoz leads a romantic program featuring Brahms' masterpiece alongside Schubert's immortal "Unfinished" Symphony.