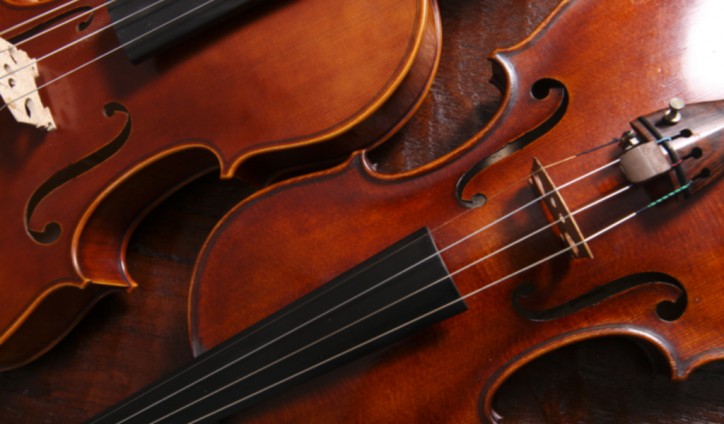 Symphony Etiquette
First Timer's Guide – Classical music concerts might seem intimidating. What if I don't know what to listen for? What if I don't know when to clap? What if I just don't get it?
The truth is, your main goal and job when attending a concert is to be affected by the music!
The best thing about classical music is that, because it is so varied, it affects each of us differently. There are no right or wrong ways to enjoy it. Let the music spark your imagination, awaken feelings and emotion, invite reflection, and touch your heart".
What should I wear?
Wear whatever makes you feel comfortable. Many people wear business clothes or slightly dressy casual clothes, but you will see everything from khakis or jeans with a nice shirt to dresses and suits.
When should I arrive?
Plan to arrive 20 minutes prior to the concert to find your seat, get settled and review the concert day program for information about the performance, orchestra and featured artists. If you are picking up tickets at "Will Call", plan to arrive earlier to avoid box office lines. See Pre-concert Talk for more information on arrival time.
When should I applaud?
A seemingly perplexing question for new concert goers, traditional audiences (like Prescott) applaud after the last movement. More contemporary audiences, often encouraged by the conductor, applaud when music and performance moves them to do so.
Remember that there are generally short, silent pauses between movements and this does not signal the end of a piece – another reason to check your program prior to the concert beginning. The best advice might be to hesitate long enough to follow the lead of the seasoned audience at your venue.
What should I do with electronic devices?
Turn them off! Be sure to check prior to the concert and at intermission to be sure all electronic devices are turned off. Additionally, photographs and recordings of any kind are prohibited.
Can I bring my kids?
Yes, however, remember that standard length classical concerts require an extended attention span and can be hard for youngsters to sit through.
What are some "don'ts" to remember?
Don't enter the hall while musicians are performing
Don't talk during the performance
Don't distract others by rustling, fanning, or page skimming your program
Don't hum, or tap your fingers or feet to the beat of the music
Don't open candy or cough drops during the program
Don't use heavy fragrances, perfumes or colognes as some are allergic to them
What if I am late to the concert?
Late concert goers will not be seated until the end of the first work of the program. Ask the usher for assistance in seating at the appropriate time. Concert goers who must leave during a piece will not be re-seated until the work is completed.
How long will a typical concert last?
Generally, two hours including a 20 minute intermission.
Complimentary cough drops are available at the information table at every concert